Continuous Software Localization
Localizing your format too!
Setup takes minutes. Peace of mind is forever.
Focus on developing your software –
and let the translation take care of itself!

WORKS WITH YOUR ENVIORNMENT
Text United works with the following file formats: PO, JSON, Java properties, iOS strings, XLSX, CSV, RESX, YAML, XML, ASPX, XLIFF, XMB, PHP, HTML, TXT, INI.

AUTO-DETECTION
Automated detection of changes and continuous translation can be integrated with your GitHub or BitBucket files, giving you more time to focus on your tasks, rather than on sending updates to translators.

IDENTIFYING NEW STRINGS
New strings are automatically identified and sent for translation. But not to worry, because only the strings are sent. Your code stays safe and out of the reach of translators.
REST API
Leverage the power of API and integrate your systems with Text United, EXCACTLY your way.
Check out our API Documentation and contact us for more demanding deployments.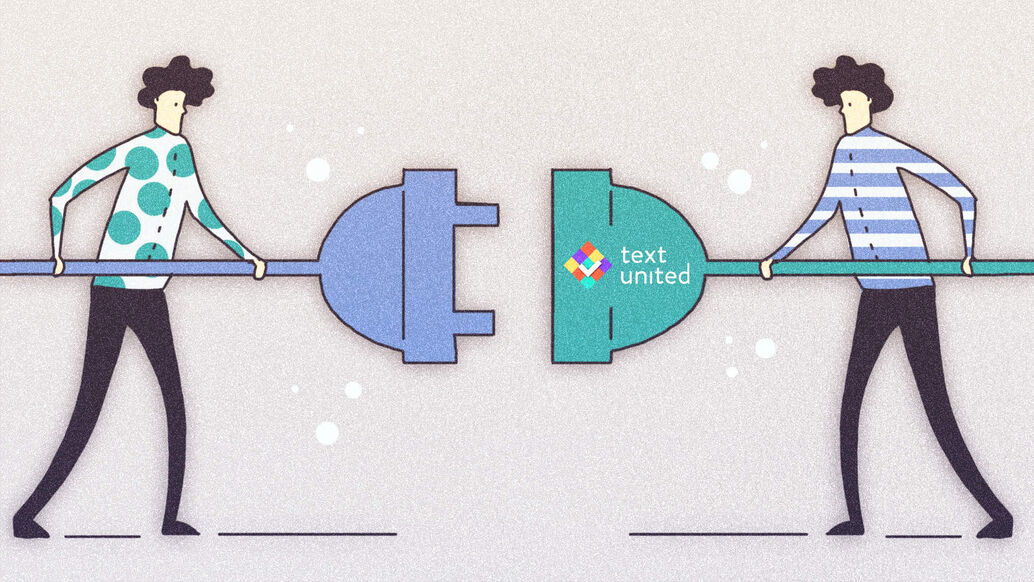 Technically, we're in the background
Continuous Translation automatically detects updates in your software and sends for translation,
guaranteeing lightning-fast content delivery in many languages, even while your coders are in full throttle.
Localization of WebApps within context
Software Localization in the full context of your application.
Use the Overlay Transaltion Editor and allow translators to see what exactly they are translating and how much screen space they have available, just as if they were your in-house UI designers.
Have control over your localization projects
With our integrated Translation Management System, you can oversee all of your localization projects: control costs, translation teams, and deadlines, all from one dedicated dashboard.
14-day free trial with unlimited features. No credit card required.